Yesterday, President Trump signed a bill to extend the Veterans Choice program which allowed some of our nation's military veterans to go outside of the VA to obtain medical care in the private sector.
The program was originally created in response to the VA scandal in 2014 where as many 40 veterans died while awaiting care at the VA hospital in Phoenix.
Our military veterans deserve so much better than what they are receiving through the VA.
Veterans fought to preserve our freedom; now we need to fight for theirs.
Please sign the Healthcare Freedom for Veterans petition to give Veterans better options than government-controlled health care: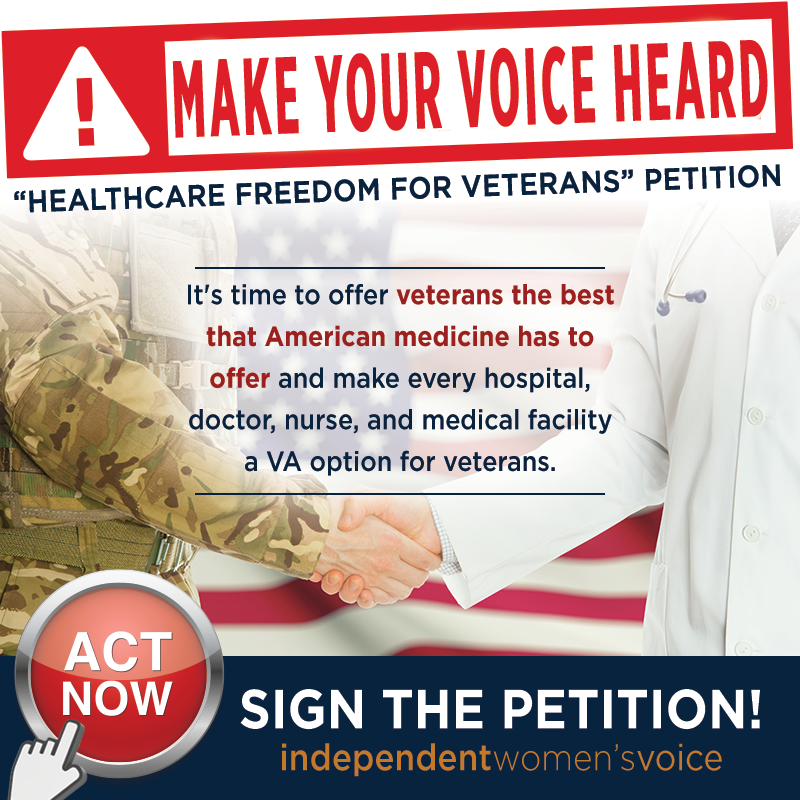 After you've signed, please share this with your friends and family using the social media icons below.