Saturday, April 29th will mark 100 days since President Donald Trump took the oath of office as our 45th president.
What has the President accomplished in that time? Here's a quick run down: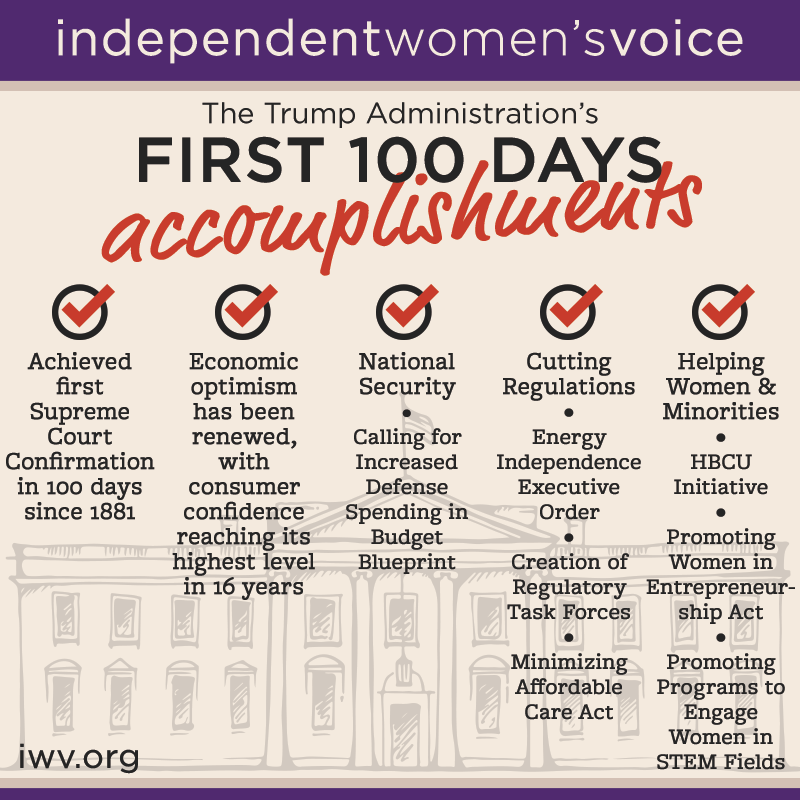 Make sure that your friends and family know about this.
Click on the icons below to share this graphic on social media.